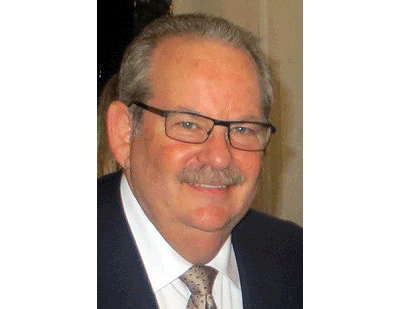 This interview was originally published in Accessories Magazine, January 5, 2016
As trade show season gears up, we're all going to be spending a lot of time in booths, whether buying or selling from them. Subtle or overt, booth display - from both aesthetic and functional standpoints - is absolutely critical. We caught up with Lloyd Stone, President of family business Manny Stone Decorators, to hear his tips, tricks, advice, and of course, some insider stories. The company launched as Manny Stone Displays in 1954 as a visual merchandiser (window trimmer) for retailer windows, then evolved into the trade show industry with father Manny, son Lloyd and brother-in-law Paul Schultz. Today, with the assistance of Executive Visual Merchandiser, Kathy Gordon and Director of Sales and Operations, Carlos Gantt, Manny Stone Decorators works with numerous trade shows, including AccessoriesTheShow, FAME, MR, National Stationery Show, NYNow, Children's Club, ABC Kids Expo, ICFF (International Contemporary Furniture), Coterie, Accessorie Circuit, WWD Magic, WWIN, Off Price Specialty Show, and more.
Accessories Magazine (AM): As busy retailers shop a show for product, is first impression more important than ever?
Lloyd Stone (LS): Retailers are so busy multitasking at show sites - they're all looking down at their phones, walking the floor, checking their show guides and looking for specific booths! You need to grab their attention. First impressions are vital to your success in all aspects of life. When you attended your high school prom (not that many years ago - right?), you went out and bought yourself a new dress or a new suit, perhaps rented a tux. You wanted to look your absolute best so you could impress your date and friends. Well, if you are exhibiting at a trade show, your goals should be the same. Only this time you're out to impress customers. It's all about your "look." The reality is: you should be asking yourself the same question you asked yourself as you were dressing for the prom: "will they like me?"